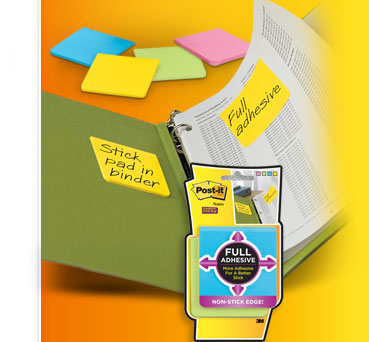 Notes for NEW Places!
Announcing NEW Post-it® Super Sticky
Full Adhesive Notes:
Full adhesive back holds stronger and
longer, yet removes cleanly
Non-stick edge has rounded corners for
fast, easy removal
Great for notebooks, laptops, binders
and more

******************************************************
If you enjoyed this article please share it with your friends and family by clicking on the buttons for "Email, Facebook, and Twitter" at the bottom of this post.
Thank you for supporting Penny-Pincher's Pal.
Credit - the company names and logos are trademarked and the property of the respective companies.
Disclaimer - this article contains affiliate links.